Coffee Tube – Tube Overdrive
Coffee Tube's circuit is based on the 12AX7 vacuum tube. The distortion is completely assisted by the tube and occurs inside the tube itself. More specifically the grid takes ions at the anode so this means you can control the gain directly from your guitar. This results in a creamy timbre, rich of medium harmonics, characteristic of thermoionic valves. Not only a real tube sound, but also dynamically free, due to the analog characteristics of the valve.
Earthtone Coffe Tube is a very versatile pedal made in Italy with brand new original circuit design and top quality analog components.
Coffee Tube is a boutique pedal particularly suitable for Blues and Country, keeping the tube character and a roundness in the high frequencies, which is also perfect for Chicken Picking. By increasing the gain, the signal on the tubes and strengthening the timbre, you can get a true Rock sound. The result is the feeling of playing with a great tube amp even using a transistor amplifier.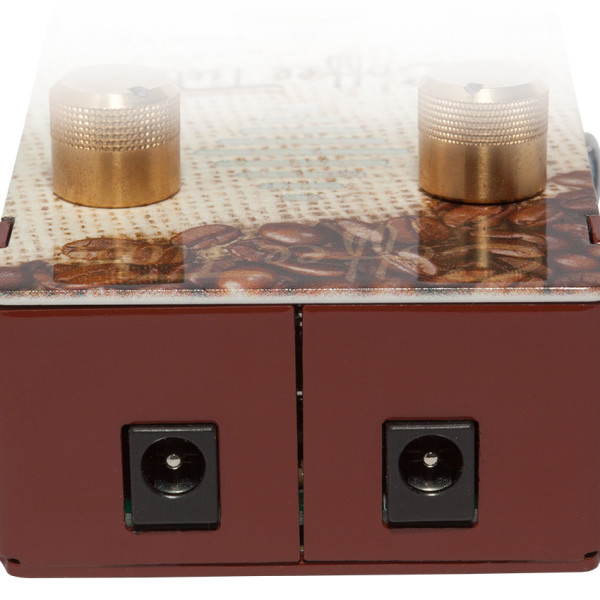 Increase the gain to the maximum level and the result will be perfect for warm and melodic solos.
Coffee Tube is flexible and ductile as all our pedals. The use we are suggesting is just one of the million possibilities of this effect. We then encourage you to explore it to create your own personal style.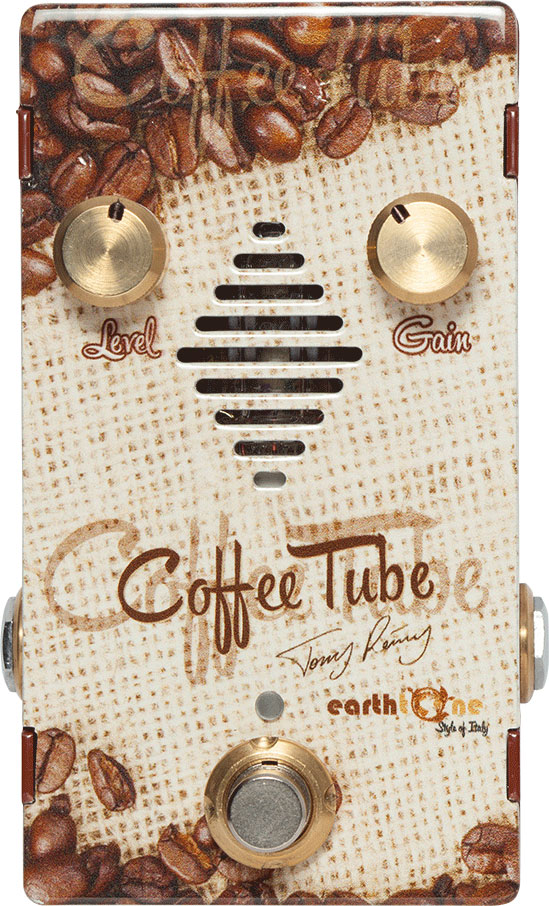 1
Armonic Dist. Min. @ 440 Hz
55
Armonic Dist. Max. @ 440 Hz