Pepper is the first Fuzz built by Earthtone using an AC187 transistor in combination with a silicon transistor. The harmonic analysis in frequence shows a natural and round gain increase already at 80/100 HZ, sign of a quick feedback of the circuit. The insertion of AC 187 however, due to the characteristic of germanium, gives roundness to the sound, making it less sharp than the silicon one. Pepper is the perfect instrument to go beyond the old rivalries between distortion and fuzz. Pepper is true bypass like all our pedals.
Dynamics have great importance in this effect.
This boutique pedal can be used as overdrive with minimum gain, working on the tone, modifying the frequence selection in output, matching it to one style or another. We already have a noticeable amplification with gain at 0, but what is interesting is how you can control the distortion through the volume of your guitar.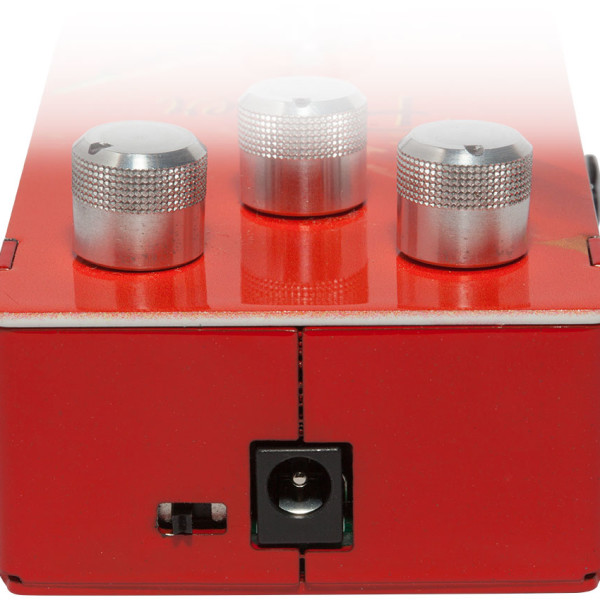 Following the habits of 70s guitar players, this fuzz allows us to obtain different crunches just through the pressure of the pick on the strings. And used with maximum gain and wah-wah in the input, is driving us to reach psychedelic dimensions which can create feedback effects on the amp.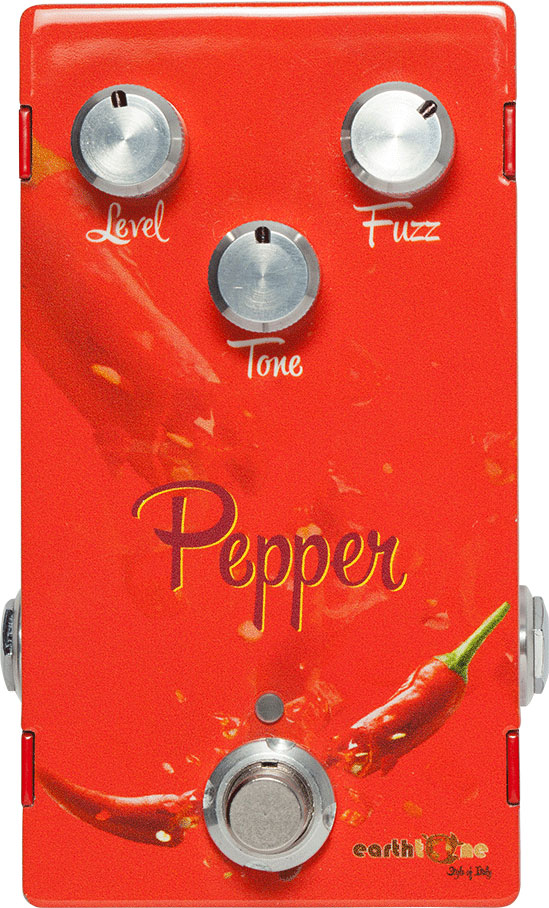 An external microswitch is making possible to select two different gain levels: High Gain – Low Gain.
+5/-20 dB a 5 Khz
Tone Hight