SPIRITO is the Eureka moment blowing to pieces the reason, originating the music fire.
SPIRITO is the essence, the heartfelt and deep essence, that you cannot see but you know very well that it exists, this energy out of control, which is guides you to the right direction.
SPIRITO is the nutshell of the Whole, the indivisible One, the universal Beauty that incarnates the sound.
SPIRITO is the sound of our soul echoing inside us..
SPIRITO is the sound of your uniqueness.
SPIRITO is the Italian word which defines and portrays at best both our enthusiasm and empathy.
With this pedal we wanted to enter the digital world on our tiptoes by using the FV-1 DSP custom chip: this a chip working inside a purely tube circuit.
The controller called SPIRITO is here representing the essence of it, recalling and creating this particular atmosphere that is missing in the standard reverberations.
"Music should strike fire from the heart of man"
(Ludwig van Beethoven)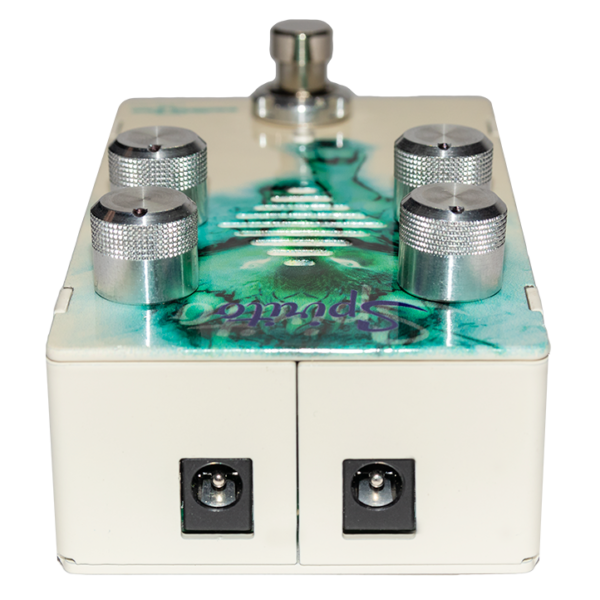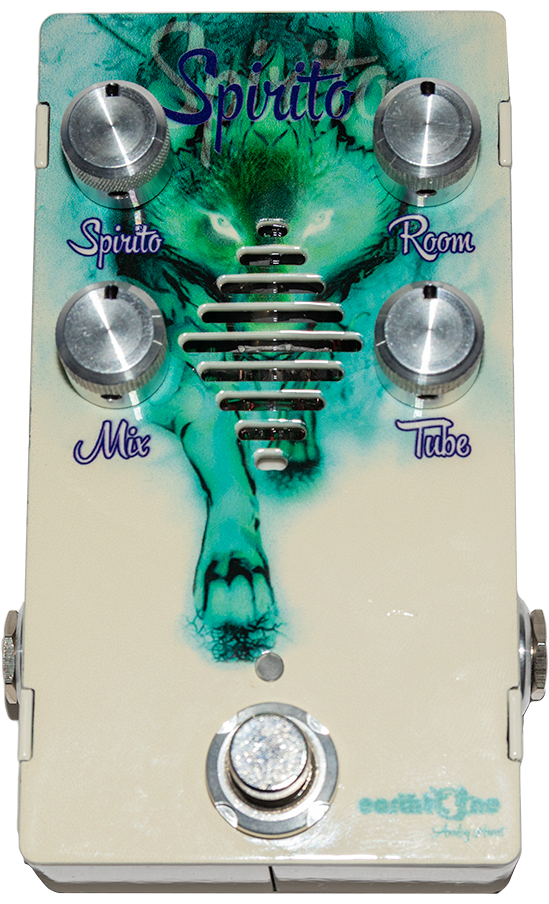 +/- 8 dB @ 5Khz
Tone High
+/- 8 dB @ 500 Hz
Tone Low
0,7{6bba0628551b6b867cdf73f88c9e8ceee78eb64d553440b26029bff0be4623e3}
Dist. Armonica Min. @ 440 Hz
20{6bba0628551b6b867cdf73f88c9e8ceee78eb64d553440b26029bff0be4623e3}
Dist. Armonica Max. @ 440 Hz
100 K
Impedenza di Uscita